In Memoriam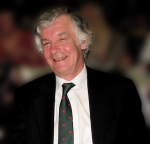 David Llewelyn Williams (1937 - 2021)
David Llewelyn was born in 1937 in the seaside resort of Prestatyn, Wales. His family instilled in him values of learning, education and service; combined with a natural curiosity, he went on to an undergraduate degree from Bangor University, Wales, and a Ph.D. from the University of Cambridge, England. David Llewelyn came to Canada in 1960 as a National Research Council of Canada Postdoctoral Fellow at the University of British Columbia where he worked for 42 years until his retirement. Read More...
---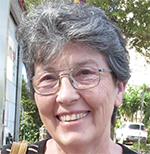 Anna Celler
Born and raised in Poland, Dr. Celler received her M.Sc. in 1974 and her Ph.D. in 1980 from the university of Warsaw where she became an expert in nuclear physics. After spending some time in research laboratories in Poland, France, and Finland, she moved to Canada with her husband and joined the Charge Exchange Group at TRIUMF in 1984. In 1991, Anna joined the nuclear medicine department at the Vancouver General Hospital as a clinical medical imaging physicist. Soon, she was overseeing the quality assurance program of 12 nuclear medicine departments around the Lower Mainland. Read More...
---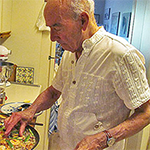 Luis Sobrino (1929 - 2019)
Luis Gonzaga de Sobrino y Sierra was born in Cadiz, Spain in 1929. While serving in the Spanish navy during the Franco regime, Luis took an unauthorized leave in 1957 to pursue an MSc and PhD in Nuclear Engineering at the Massachusetts Institute of Technology. Upon completing his Doctorate in 1960, he accepted a teaching position in the Physics Department at the University of British Columbia, became a full professor in 1968, and remained at UBC until his retirement in 1995. Read More...
---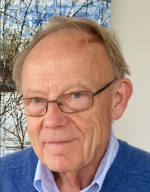 David Axen (1938 - 2019)
David joined UBC in 1968 and was one of the key figures in the founding of TRIUMF, for which he served as Associate Director for several years. His research spanned topics from probing nuclear scale interactions all the way up to the highest energies available so far at the Large Hadron Collider. He was a valued member of the department for over 50 years, having retired in 2004 but maintaining an active research effort that continued to this day as a member of the ATLAS collaboration. Read More...
---
David Balzarini (1938 – 2019)
Born in Michigan in 1938, David studied at Michigan State University and completed his PhD at Columbia University before settling in Vancouver with his wife, Janet. David greatly enjoyed his 35 years of teaching, research and supporting graduate students at UBC. He was actively involved in both the Faculty Association and the CAUT, and he sat on the executive of both these organizations for many years. Read More...
---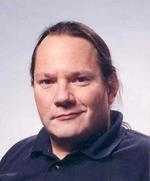 Don Witt (1958-2019)
Don was born and raised in Cudahy, Wisconsin. He received his Ph.D. from the University of Wisconsin, Milwaukee. After positions at University of California, Santa Barbara and Syracuse University, he eventually became faculty at the University of British Columbia. 
Don was inspired by physics. He thrived on discussions with colleagues and students on topics ranging from physics phenomena in everyday life to breakthroughs in current research. Read More...
---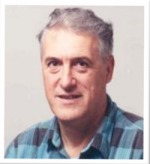 Garth Jones (1932 - 2019)
Garth was Born in Victoria, BC to Stanley Jones and Jessie Needham. He was an older brother to Glyn Jones whom he cherished. Garth received his Bachelor's Degree in 1953 and Masters degree in 1955 from UBC with Honours in Mathematics and Physics, followed by his Doctoral degree in Nuclear Physics in 1959. After receiving his PhD, Garth worked as a Research Fellow at Oxford University before returning to Vancouver in 1961, when he became a Professor of Physics at UBC and later at the TRIUMF laboratory. Read More...
---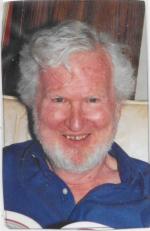 F.W. (Bill) Dalby (1928-2018)
Bill Dalby was born in Edmonton on May 5, 1928, and had fond memories of his Alberta childhood: running to school in the snow in moccasins, duck hunting with his father and brother, and poring over books in the local library. He was an exceptional student, interested in virtually everything, but in high school he fell in love with Physics and became the first in his family to attend university. Read More... 
---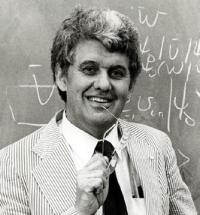 Erich Vogt (1929 - 2014)
Erich Wolfgang Vogt was best known among his many accomplishments for being a co-founder of the TRIUMF laboratory and its longest-serving Director. Erich was born in Steinbach, Manitoba on November 12, 1929, the second (with a twin brother) of six boys. He was especially proud of his small-town Canadian prairie origins, and of the colour, diversity and richness of his nation's immigrant heritage. He received his academic degrees at the University of Manitoba (B.Sc. Honours 1951, M.Sc. 1952), where he was awarded the Gold Medal in Science upon his graduation, and at Princeton University (Ph.D. 1955) as the student of Eugene Wigner, with whom he attended the last scientific lecture given by Albert Einstein. Read More... 
---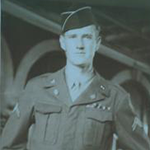 David Lindquist (1924 – 2016)
David was born on October 28th, 1924 in Long Beach, California. As a child he moved to Burnaby to be looked after by his maternal grandparents. Soon after graduating from High School there, he joined the US army in 1944 and fought in the Pacific theatre. While fighting in the jungles he contracted Hepatitis and had to be hospitalized. Just before the end of the war he was waiting with thousands of others in the largest armada ever gathered to invade Japan. Fortunately, the war ended before he had to resume fighting. Soon after, he went to Tokyo to serve on General McArthur's Honour Guard. He was later involved with restoring Tokyo's phone lines. Read More... 
---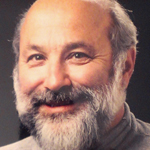 Dr. Myer Bloom (1928-2016)
Myer joined the UBC Physics Department in 1956 and initiated a broad program in NMR that continues to this day. His retirement in 1993 was celebrated with a magnificent symposium at Whistler attended by a large number of colleagues from around the world. He is very well known internationally for his fundamental contributions to Nuclear Magnetic Resonance Physics, and to the applications of NMR to probe the structure and dynamics of biological membranes. Read More... 
---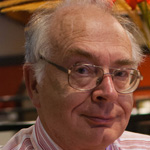 Dr. David Measday (1937-2015)
Born just before the Second World War, David was evacuated to the countryside twice to avoid the bombing of London. Educated at Kings College School, Wimbledon, he went to Wadham College, Oxford for his B.A. and D. Phil. Degrees. After moving to Boston, he spent three years as a post-doctoral fellow (PDF) at the Cyclotron Laboratory, Harvard University, where he developed a mono-energetic neutron beam and made several measurements of the neutron-proton interaction. Read More...
---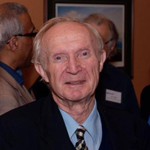 Dr. Michael K. Craddock (1936-2015)
Michael joined the UBC faculty in 1964 as a leading expert in accelerator physics. He was deeply involved with the building and operation of the TRIUMF facility, and served as the Head of the Accelerator Research Division for 13 years among other roles. Read More on TRIUMF website...
---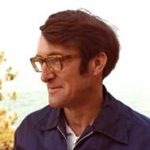 Dr. Peter Rastall (1931-2015)
Peter was a Lincolnshire lad. His very first memory was of pushing a ball between the rails of a third-floor flat in the city of Bath (to which his parents had temporarily moved), and watching it fall to the ground below and go bouncing down the road. This was perhaps the first sign of an interest in physics, and in gravitation in particular. Read More...