In Memoriam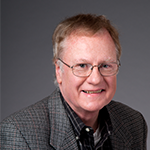 John Edgar Eldridge (1942-2021)
John was born on March 29th, 1942 in Oxford, United Kingdom. He completed his undergraduate degree in 1963, and his graduate degree (PhD) in 1966, both at the University of Birmingham. He continued as a Research Associate at the University of Nebraska in 1966, and joined UBC Physics & Astronomy in 1968 as a faculty member. John was awarded the Best Condensed Matter Paper in the Canadian Journal of Physics in 1981, and appointed as a UBC Killam Senior Fellow in 1986. Read More...
---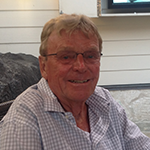 Jochen Meyer (1938-2021)
Jochen was born and raised in northern Germany by the Baltic Sea. He attended the University of Kiel graduating with a PhD in physics in 1964. Soon after he married Annegret. Together they journeyed by boat to Australia where Jochen started a three-year position as a research fellow at the University of New England in Armidale, NSW. In the Spring of 1968, he started his long-held tenure with the UBC Physics Department. Here he joined the Plasma Group working on plasma spectroscopy projects, ultrafast Plasma dynamics, and sub-picosecond laser pulses. Read more...
---
---
---
---
---
---
---
---
---
---
---
---
---
---