Undergraduate Drop-In Centre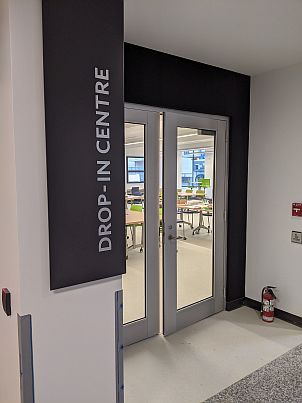 The Physics & Astronomy Drop-In Centre in located in room 112 of the Hebb building (2045 East Mall). When open, the room is available for private and group study. At various times a TA will be present to help with your questions (see calendar).
2019-20W Term II
Drop-In Centre Opening Hours
All term: Monday to Friday, 7:00am-7:00pm
Note that the Help Centre will be closed on all statutory holiday and during the winter break.
Extra Midterm and Final help
To be announced
TA Schedule