Remembering Dr. David Measday (1937-2015)
April 30, 2015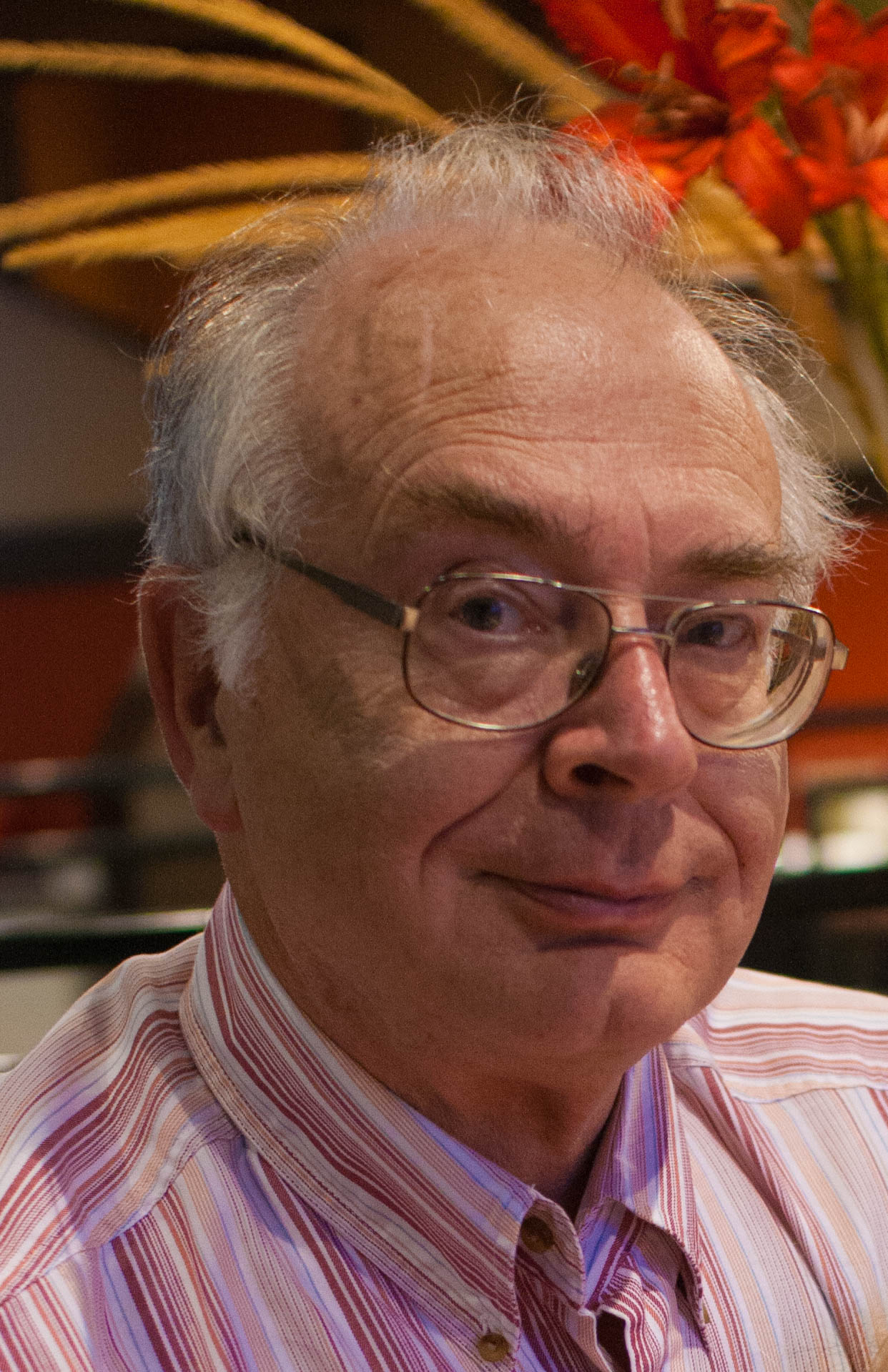 Born just before the Second World War, David was evacuated to the countryside twice to avoid the bombing of London. Educated at Kings College School, Wimbledon, he went to Wadham College, Oxford for his B.A. and D. Phil. Degrees. After moving to Boston, he spent three years as a post-doctoral fellow (PDF) at the Cyclotron Laboratory, Harvard University, where he developed a mono-energetic neutron beam and made several measurements of the neutron-proton interaction.
In 1965 David married Janet Norbury in the rural countryside of Hampshire where her parents had retired. From his parents' Wimbledon home, David visited the old Registrar's office at Somerset House and thus started his research into family history, which mushroomed over the next decades. Janet and David took up residence in Geneva, Switzerland where David was initially a PDF, then a Staff Member at the Synchrocyclotron at CERN. He worked on the nucleon-nucleon interaction again as well as making many total cross-section measurements. In 1969 Janet gave birth to fraternal twins, Karen and Vivien, and the family remained in Geneva for ten more months.
In 1970, David and Janet moved to Vancouver, B.C., where David joined the Department of Physics (now known as the Department of Physics & Astronomy). After coming to the brand new accelerator, TRIUMF, which was still under construction, David did some experiments at the University of Washington in Seattle, where he observed how important equipment is by redoing his thesis experiments with far higher precision. David and a small team also performed an experiment at Berkeley that continued the same techniques in the early days at TRIUMF, studying various properties of pions and muons. David then switched to a study of muon capture and continued that work into his retirement. In 1990 he became Associate Dean of Science and in 1998 was Dean pro-tem. David helped the reorganization of the Departments in the Faculty of Science and guided the departments in the change to computer centred laboratories.
After his retirement, David served as treasurer of the Professors Emeriti for four years. From these contacts he joined the President's Advisory Committee on Campus Enhancement and spearheaded the naming of the Davidson Arboretum.
Including sabbatical leaves, Janet and David have lived in seven countries and enjoyed travelling to many others, thus living a varied and fruitful life together.
David will be greatly missed by Janet, his wife of 49 years, daughters Karen and Vivien (Mark), grandchildren Clare and Jason, his brother Clifford (Doreen), their children Christine (John) and John (Sarah), grandchildren Matthew (Marie), Oliver (Victoria), Adam and Timothy in Jersey, British C.l., and in the U.K. by Janet's brother John (Hazel), their children Richard, Kate and James and grandson Benjamin.
In lieu of flowers, please consider donating to the BCCF at the following web site: http://donate.bccancerfoundation.com/goto/david_measday.
The BC Flag (Main Mall and Agronomy Road) lowered on Friday, May 1, in remembrance of David.