David Axen (1938 - 2019)
October 2, 2019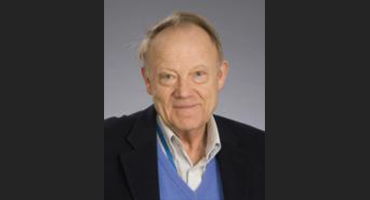 It is with great sadness that we announce the passing of Professor Emeritus David Axen.
David joined UBC in 1968 and was one of the key figures in the founding of TRIUMF, for which he served as Associate Director for several years. His research spanned topics from probing nuclear scale interactions all the way up to the highest energies available so far at the Large Hadron Collider. He was a valued member of the department for over 50 years, having retired in 2004 but maintaining an active research effort that continued to this day as a member of the ATLAS collaboration.
Read more
A Celebration of David's life
There will be a Celebration of Life for David, to be held at 2-4pm on October 19, 2019 at the University Golf Club (5185 University Boulevard).