UBC laboratory funded to study materials that can trap and manipulate light at the nanoscale
October 21, 2020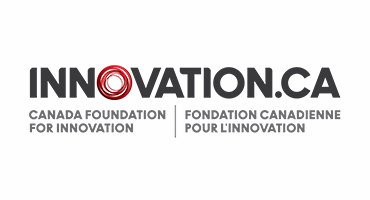 UBC physics professor Steve Dierker has been awarded $2.0M to develop the Nanospectroscopy Laboratory for Polaritonic Materials Discovery – a state-of-the-art research facility with a focus on exploring, understanding, and controlling polaritonic materials that have the ability to trap and manipulate light at the nanoscale. The project was funded through the Canada Foundation for Innovation (CFI) John R. Evans Leaders Fund ($800K), with matching funding ($800K) from the British Columbia Knowledge Development Fund (BCKDF). Additional support ($400K) includes a combination of vendor in-kind contributions and UBC matching funds. Dierker is also a principal investigator at the Stewart Blusson Quantum Matter Institute.
"Advances in our understanding of the physics of optical phenomena at the nanoscale will help to drive the development of a myriad of next generation optical devices, with applications in fields such as photovoltaics, sensing, nanophotonics, communications, and computing," said Dierker. This laboratory is among the 41 selected for receiving a total of $10.61M CFI investment here at UBC. 
About the CFI John R. Evans Leaders Fund
The Government of Canada through the Canada Foundation for Innovation (CFI) is giving more than $96 million in funding to support 377 new research infrastructure projects at 55 institutions from coast to coast. This total includes more than $22 million under the CFI's Infrastructure Operating Fund to assist institutions with the incremental operating and maintenance costs associated with the new infrastructure.
This funding—made through the CFI's John R. Evans Leaders Fund (JELF)—helps universities attract and retain top research talent from around the world by providing researchers with the highly specialized infrastructure they need to be leaders in their field. "Support from the Canada Foundation for Innovation ensures researchers are equipped for success at every stage of their career," said Roseann O'Reilly Runte, the CFI's President and CEO. "The John R. Evans Leaders Fund helps Canadian universities, institutes and research hospitals create the conditions necessary for their talented researchers to excel."
About the British Columbia Knowledge Development Fund
Established in 1998, the B.C. Knowledge Development Fund (BCKDF) is the B.C. government's primary capital investment in support of research infrastructure in B.C. The BCKDF provides funding for public post-secondary institutions, research hospitals and affiliated non-profit agencies. The BCKDF is pivotal to the development of vital research infrastructure, allowing institutions to attract a critical mass of researchers, skilled technicians, and research users. With state-of-the-art equipment and infrastructure, B.C. institutions can generate favourable conditions for innovation and are well positioned to create successful collaborations with industry.
Read more