PHAS students Steffani Grondin and Katie Rink advance to finals of UBC Undergrad 3 Minute Thesis Competition
January 7, 2020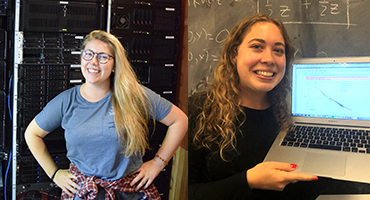 Congratulations to PHAS undergraduate students Steffani Grondin and Katie Rink for advancing to the finals of the Undergraduate 3 Minute Thesis Competition! They will compete against eight other undergraduate students in the Finals to be held on Saturday, February 15 (location TBA). Make sure to drop by to cheer them on! 
For more information, visit the UBC undergraduate 3MT website.
Check out below the YouTube videos they submitted to the competition.