PHAS Students Rank in 2022 CAP University Exam Top Ten
August 5, 2022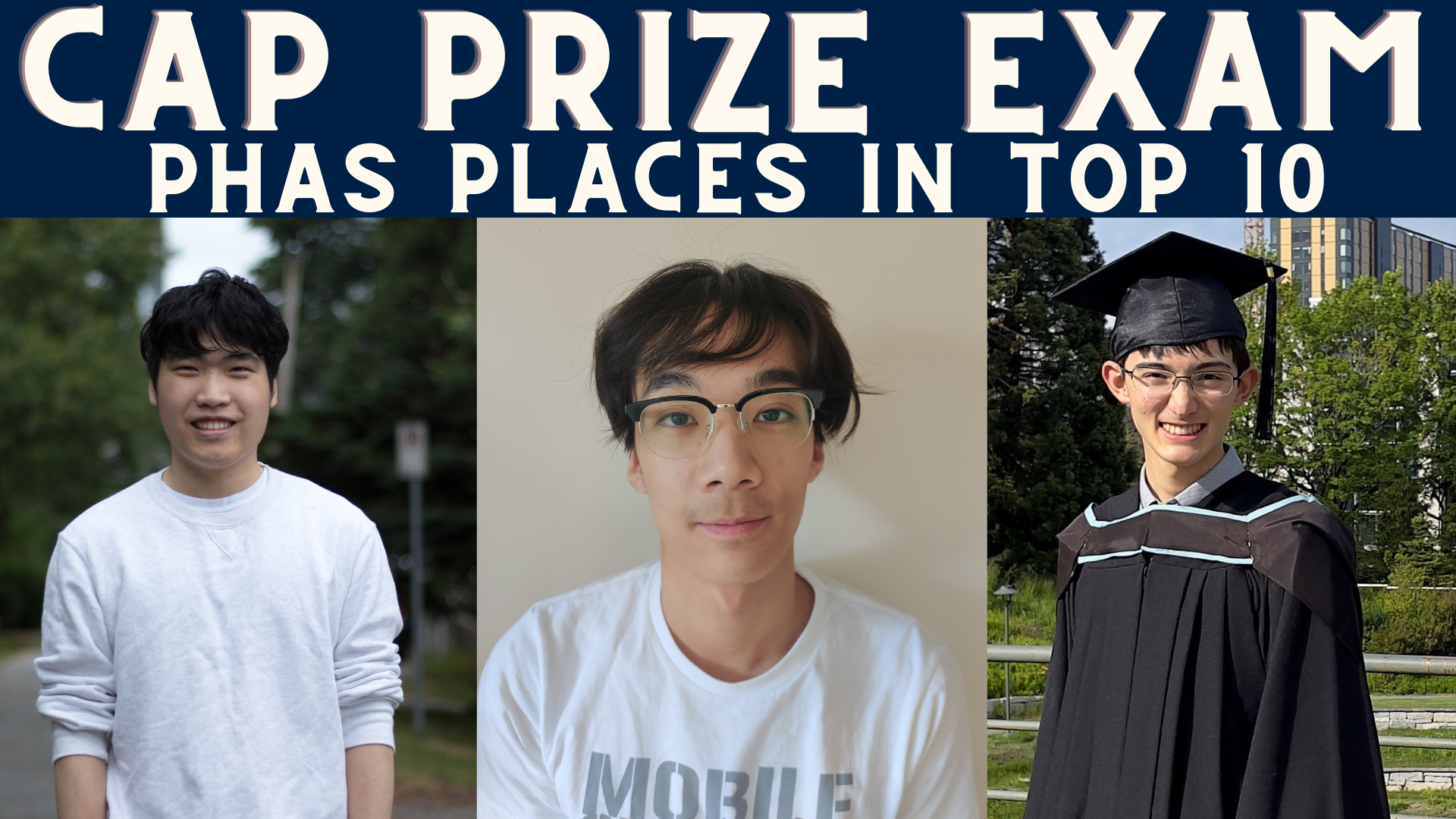 The UBC Physics & Astronomy Department extends a big congratulations to PHAS students Rio Weil and Kevin Lin and ENGPHYS student Sean Lan who received top placements in the 2022 Canadian Association of Physicists (CAP) University Prize Exam!
The CAP Lloyd G. Elliott University Prize Exam was held in March of this year. This national competition, based on the entire undergraduate physics syllabus, is open to current undergraduate students studying physics in Canada. The 2022 exam was written by 57 students from 18 universities and colleges.
The top three placements receive recognition and cash prizes from CAP in an annual awards ceremony. The PHAS Department also honours its students who place in the top ten rankings.
For more information and to view the complete list of 2022 rankings across Canada, please refer to the CAP website. 
Congrats again, Rio, Kevin and Sean!