PHAS graduate students placed second in physics hackathon
November 16, 2021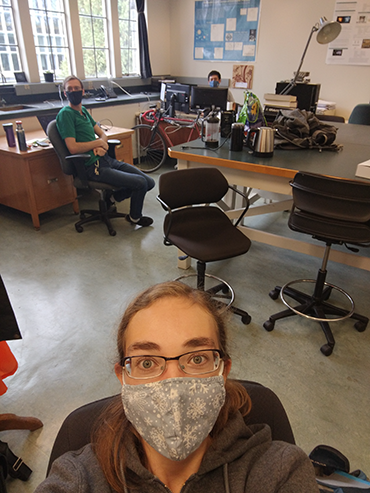 Congratulations to UBC Physics & Astronomy graduate students Adam Dong, Daniel Korchinski, and Raelyn Sullivan for placing second in the 6th Annual McGill Physics Hackathon with their "Frost Spreading with Cellular Automata." In the hackathon, participants worked in teams of 2-5 people to develop projects that involves scientific computing and physical science; they must complete their projects within 24 hours. Projects are evaluated for their technical execution, communication, and aesthetics. Top teams also receive cash prizes. 
"We were inspired by a recent paper published on Physical Review E that describes pattern formation and frost spreading on a super-cooled surface," said Daniel Korchinski, team member and a PHAS PhD student in condensed matter physics. "The research team grew ice crystals by introducing water vapours to a metal plate patterned with microscopic pillars, resulting in interesting structures. At specific temperatures and humidities, this led to fractal patterns; we try to capture this phenomenon by making a simple frost growing model." 
This is the second time this team participated in the hackathon. Last year, they also placed second for their relativistic ray-tracer - a ray tracer that takes into account special relativity.
The annual hackathon had been hosted online since last year due to COVID-19. "The great thing about the main organization being online is that we get to participate, which would be much harder if it were in person - we probably wouldn't be able to justify flying across the country for it, despite how much fun it is!" shared Raelyn Sullivan , team member and a PhD student in cosmology.  This year, the three team members were able to work on their hackathon project together in Hennings. "We got to announce across the room every little breakthrough we had during the course of the 24 hours of hacking. It was a lot of fun collaborating on something outside of my own area of research," said Adam Dong, team member and a PhD student in astrophysics. 
Congratulations to the team members again!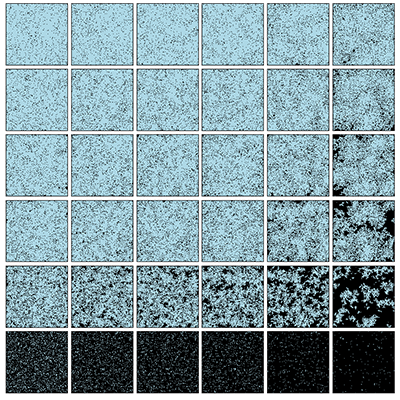 Learn more