Mark Van Raamsdonk joins Royal society of Canada Fellows Class of 2023
September 19, 2023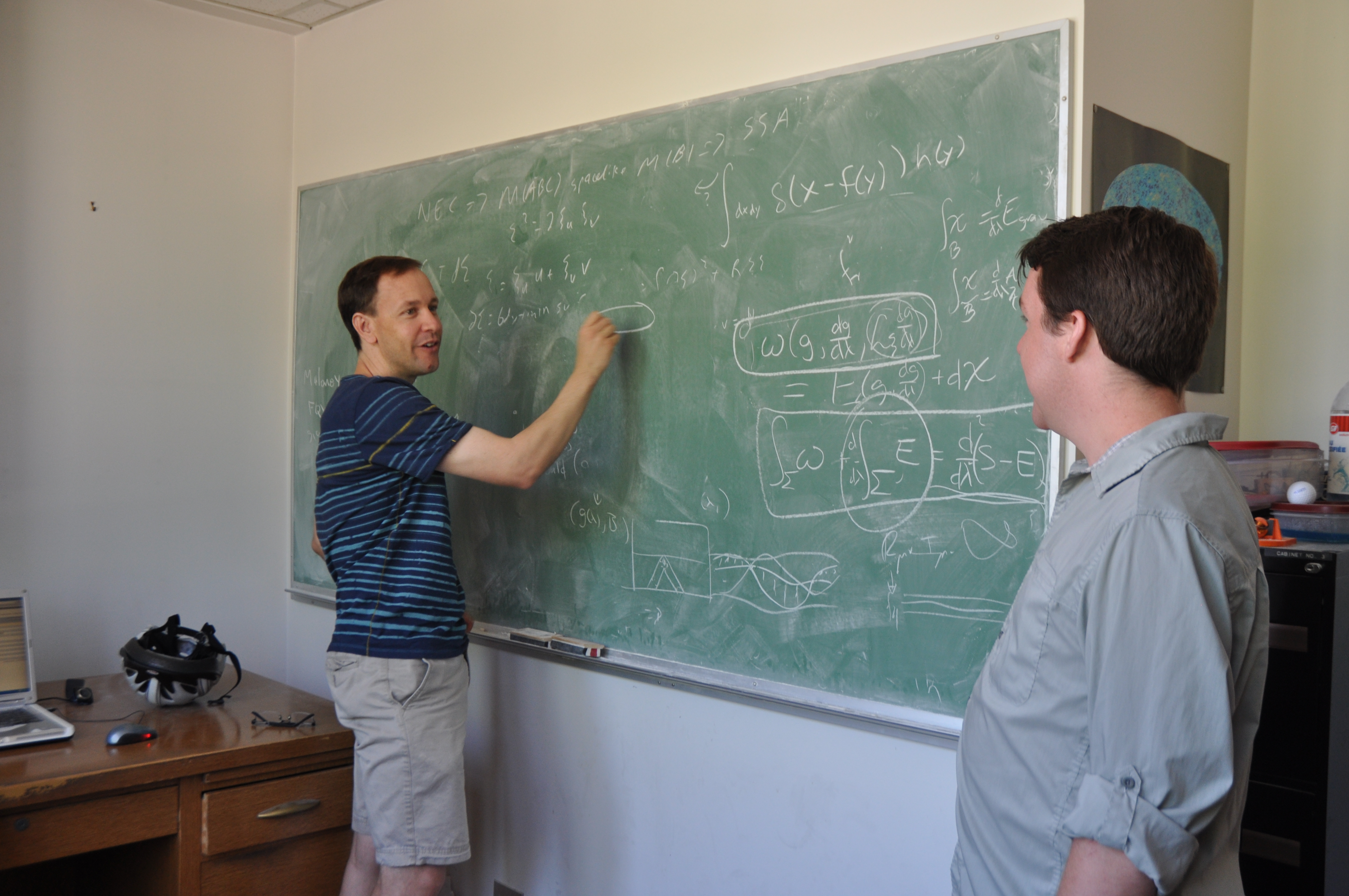 A version of this article originally appeared on the UBC Media Relations website here.
We are honoured to announce that PHAS faculty, Dr. Mark Van Raamsdonk has been recognized for his exceptional achievements in science by the Royal Society of Canada (RSC). Mark is one of five UBC Science faculty appointed as RSC Fellows in the Class of 2023. 
Royal Society Fellows are notable Canadians who have made outstanding contributions in the arts, humanities and sciences, including in the Canadian public sphere.
The RSC began as a National Academy in 1883 to dedicate the highest awards of excellence in Canada to its most distinguished leaders.
In the words of Alain-G. Gagnon, president of the RSC, "I was able to speak with each of the winners of the medals and honors attributed by the Royal Society of Canada and I was deeply impressed by their unique contributions to the fields of humanities, social sciences, life sciences and sciences more generally. What laureates bring to the advancement of knowledge is simply outstanding and will resonate both here and internationally."
Mark had a bright start as a UBC student in the Combined Math & Physics undergraduate program, leading to graduate studies at Princeton University and then as a postdoc at Stanford University until 2002 before joining the Department of Physics & Astronomy at UBC. Mark's research focus in Particle & Nuclear Physics is to develop "a greater theoretical understanding of elementary particle physics, classical and quantum gravity, and cosmology". He is currently investigating relationships between quantum gravity and quantum field theory. 
Known as a passionate and supportive faculty instructor who makes his lectures captivating, inspirational and engaging, Mark is also a creator of many free and fun science resources from Math learning to diverse video series on physics topics. 
Mark joins four other UBC Science RSC Fellows for 2023: Kevin Leyton-Brown, Computer Science, Leah Edelstein-Keshet, Mathematics, Catherine Johnson, Earth Ocean and Atmospheric Sciences and Diane Srivastava, Zoology.
Congratulations again, Mark, for this tremendous acknowledgment!
Learn More
Links