Mandana Amiri receives President's Service Award for Excellence
September 18, 2023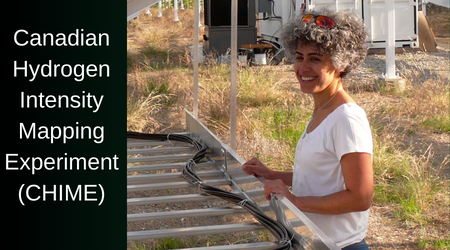 A version of this article originally appeared on the UBC Media Relations website here.
We are delighted to announce that PHAS staff member Mandana Amiri has received the prestigious President's Service Award for Excellence (PSAE) for her outstanding contributions to UBC in the area of her work and personal achievements. This award is UBC's top honour for staff at UBC.
The PSAE awards celebrate individuals who excel in their respective fields and contribute in a multitude of ways to UBC: through dedicated volunteer work, promoting inclusive engagement, and building respectful and high-quality service environments through their actions and engagement. These high standards embody UBC's core values of excellence, integrity, respect, academic freedom, and accountability and contribute to the development of an inclusive, dynamic, and inviting community within UBC.
Mandana Amiri is recognized as an engineer, expert project manager and mentor. She currently holds the position of Project Manager for the Canadian Hydrogen Intensity Mapping Experiment (CHIME), a ground-breaking radio telescope designed to address significant questions in the fields of astrophysics and cosmology.
Mandana has contributed to UBC's advancement as a research partner: through leadership, communication and her commitment to fostering an positive research environment, CHIME has attracted a diverse group of talented researchers to UBC and has already earned recognition with the notable Governor General's Innovation Award (2020).
Under her care is a thriving community of graduate students, postdoctoral fellows, and staff. In the words of Mark Halpern, Professor of Physics and Astronomy, "Her mentorship and proactive outreach to engage new and junior members has created an atmosphere for people to flourish, grow in their career, and realize their potential."
Mandana's dedication to her role is revealed through her additional responsibilities, from teaching, proposal writing, and mentorship. Mandana is known for her patience and flexibility with students, ensuring that individuals have the supports they need for success. 
Congratulations Mandana, and thank you for your superb involvement, communication and dedication to your team!
Learn More
About