Dr. Mark Halpern elected to the Royal Society of Canada
September 9, 2020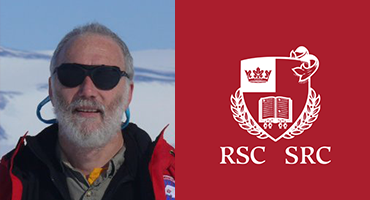 Congratulations to Dr. Mark Halpern, who has been elected to the Royal Society of Canada!
The citation for his fellowship states: 
Mark Halpern makes measurements which have sharpened our understanding of the contents and dynamics of the Universe. Measurements showing little distortion of the cosmic microwave background spectrum established that the Universe was in thermal equilibrium when it was 10 days old. Measurements of the anisotropy of the CMB with WMAP, ACT and Bicep establish that the Universe is spatially flat, comprised of 70% dark energy with dark (invisible) matter substantially outweighing baryonic matter.
Mark is among the eighty-seven new Fellows elected by their peers for their outstanding scholarly, scientific and artistic achievement.
Congratulations again Mark!
About the Royal Society of Canada
Founded in 1882, the Royal Society of Canada (RSC) comprises the Academies of Arts, Humanities and Sciences, and The College of New Scholars, Artists and Scientists. The RSC. recognizes excellence, advises the government and the larger society, and promotes a culture of knowledge and innovation in Canada and with other national academies around the world.
Read more