Congratulations class of 2020
June 17, 2020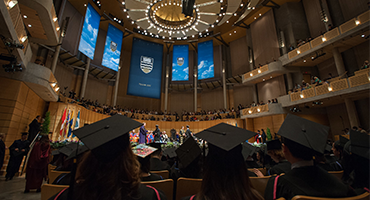 Don't let anyone rob you of your imagination, your creativity, or your curiosity. It's your place in the world; it's your life. Go on and do all you can with it, and make it the life you want to live.
 

Mae Jemison, first African American woman astronaut in space
Dear PHAS graduates, You have achieved much in the completion of your degrees, putting in tremendous efforts studying and learning in the fields of physics and astronomy.
Although this year's in-person graduation ceremonies and receptions have been put on hold due to Covid-19 developments, we wanted to ensure that you are acknowledged and celebrated for your academic success.
From the entire PHAS Department, know that we are proud of your accomplishments. UBC PHAS programs are challenging, and necessitate high quality experimental, technological and theoretical acumen from students. You have succeeded: You have all shown resilience in facing obstacles. You have been team players, you have developed professional relationships, and you have furthered developments in these fields.
Look forward to your continued development and successes! Keep learning and keep in touch! Whether you go on to professional or academic careers, be confident in your skills, be curious, be tenacious, and celebrate your achievements.
Congratulations! We wish you all the best!
Colin Gay, Department Head
Chris Waltham, Undergraduate Program Chair
Gary Hinshaw, Graduate Program Chair
Andre Marziali, Director of Engineering Physics
Message from Dean of Science
Some reminders: