Burke and Damascelli appointed Canada Research Chairs
February 10, 2016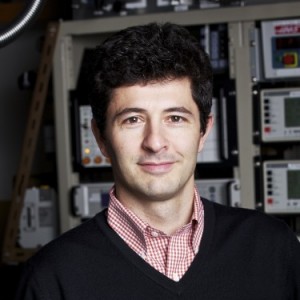 UBC received a $27.2-million boost yesterday; among the 31 professors appointed Canada Research Chairs are Dr. Sarah Burke and Dr. Andrea Damascelli from UBC Physics & Astronomy. The Canada Research Chair program helps attract and retain top researchers across the country. This announcement will support 18 new chairs at UBC and will continue to support 13 renewed chairs. There are 187 chairs at the university. Congratulations to both Sarah and Andrea!
Andrea Damascelli, Canada Research Chair in Electronic Structure of Quantum Materials, Faculty of Science (new)
Damascelli's research focuses on the electronic structure of a type of superconducting material known as unconventional superconductors. His work will contribute to the development of new materials with quantum electronic properties.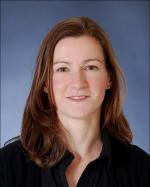 Sarah Burke, Canada Research Chair in Nanoscience, Faculty of Science (renewed)
Burke's research seeks to understand and control the electronic and optoelectronic properties of small molecules, polymers and graphene for future devices that could be used for energy and information technology.
The Honourable Kirsty Duncan, Minister of Science, made the announcement at an event at UBC to recognize 305 Canada Research Chair appointments at 53 postsecondary institutions across the country. "I'd like to extend my sincere congratulations to the latest new and renewed Canada Research Chairs," said Minister Duncan. "The Government of Canada is proud to support these elite researchers who improve our depth of knowledge, strengthen Canada's international competitiveness, and help train the next generation of our highly skilled workforce."
"Programs like this are critical for attracting some of the brightest minds to our institutions and building research opportunities," said UBC Interim President Martha Piper.
For a full list of funded UBC Canada Research Chairs, visit UBC receives $27 million from federal government to support researchers.