The Art of the Impossible: Probing Challenging Higgs Channels at the LHC
2023-03-30T16:00:00
2023-03-30T17:00:00
Speaker:
Heather Gray (UC Berkeley)

Intended Audience:
Undergraduate
Local Contact:
Dr. Alison Lister (alister@phas.ubc.ca)
*All are welcome to this event!
Event Information:
Abstract:
The search for the Higgs boson was central to the conception and design of the LHC detectors. However, measurements of the Higgs coupling to the second and third-generation quarks were regarded as extremely challenging and, in some cases, impossible.  Scientific ingenuity and original thought have allowed ATLAS and CMS to probe the coupling of the Higgs boson to quarks. I will discuss the techniques used to achieve this and provide a perspective on future directions in Higgs to quark couplings.
Bio: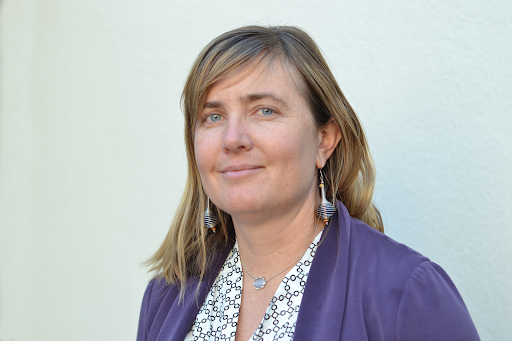 Dr. Heather Gray attended the University of Cape Town in South Africa where she obtained a BSc, BSc (Hons) and then a MSc in Physics in 2005. She then attended the California Institute of Technology and obtained her Ph.D. in Physics in 2011. She then worked at CERN as a Research Fellow and Research Staff Scientist from 2011-2017 before moving to LBNL as a Divisional Fellow in 2017. Heather joined the UC Berkeley faculty as assistant professor in 2019. She received the IUPAP C11 Young Scientist Prize in 2018.
Learn More:
See Heather's faculty webpage here
See article on Heather being awarded the Early Career Research Award in 2020 here
Add to Calendar
2023-03-30T16:00:00
2023-03-30T17:00:00
The Art of the Impossible: Probing Challenging Higgs Channels at the LHC
Event Information:   Abstract: The search for the Higgs boson was central to the conception and design of the LHC detectors. However, measurements of the Higgs coupling to the second and third-generation quarks were regarded as extremely challenging and, in some cases, impossible.  Scientific ingenuity and original thought have allowed ATLAS and CMS to probe the coupling of the Higgs boson to quarks. I will discuss the techniques used to achieve this and provide a perspective on future directions in Higgs to quark couplings.   Bio: Dr. Heather Gray attended the University of Cape Town in South Africa where she obtained a BSc, BSc (Hons) and then a MSc in Physics in 2005. She then attended the California Institute of Technology and obtained her Ph.D. in Physics in 2011. She then worked at CERN as a Research Fellow and Research Staff Scientist from 2011-2017 before moving to LBNL as a Divisional Fellow in 2017. Heather joined the UC Berkeley faculty as assistant professor in 2019. She received the IUPAP C11 Young Scientist Prize in 2018.   Learn More: See Heather's faculty webpage here See article on Heather being awarded the Early Career Research Award in 2020 here
Event Location: HENN 201