Against anti-Asian racism and violence
April 9, 2021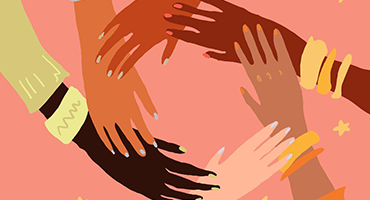 The Department of Physics and Astronomy stands in solidarity with all Asian members of our community. We would like to draw your attention to the following statements and resources from UBC President Dr. Santa Ono and UBC Faculty of Science.
If you would like to share concerns or issues related to equity, diversity, and inclusion - including disclosing past or current harassment, visit the PHAS Equity and Inclusion Contacts page for resources and contact information.
Also keep in mind that the Equity & Inclusion in PHAS committee is working to build a community to foster a supportive and empowering environment for underrepresented groups in physics and astronomy. If you would like to know more, visit the Equity & Inclusion in PHAS website, or contact equity-inclusion@phas.ubc.ca to get involved.