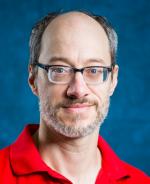 Tel (Office)
(604) 822-3191
Email
oser@phas.ubc.ca
---
---
Students Wanted
actively recruiting
---
---
Bachelor's Degree
Washington University in St. Louis, 1994, physics, mathematic, minor in ancient history
---
Master's Degree
University of Chicago, 1997, physics
---
Doctoral Degree
University of Chicago, 2000, physics
---
Employment History
Professor at UBC, 2013-present; 
Associate Professor at UBC, 2008-2013; 
Assistant Professor at UBC, 2003-2008
---
Awards
Fellow of the American Physical Society, 2016-present; 
Co-recipient, 2016 Breakthrough Prize in Fundamental Physics;
Alfred P. Sloan Research Fellow, 2008-2010;
NSERC John C. Polanyi Award, 2006;
Canada Research Chair, 2004-2014 
---
Hobbies and Interests
I study and teach the Irish language, and have given physics lectures in Irish before.  Má tá Gaeilge agat, scríobh chugam!
---
Research Area
Particle & Nuclear Physics
---
Research Field
Experimental Particle Physics (dark matter, neutrinos)
---
Research Topics
neutrinos, dark matter, statistical methods
---
Abstract
My research is in the area of direct dark matter searches, and neutrino oscillations.  I am a member of the SuperCDMS collaboration, which is building a new experiment slated for SNOLAB that will have world'-leading sensitivity to low mass WIMPs which may constitute the dark matter content of the universe.  My group is in charge of the data acquisition and trigger for SuperCDMS.  I am also a long-time member of the T2K collaboration, for which I lead the fine-grained detector group.  I previously was co-leader of T2K's near detector effort.
---