Undergraduate Drop-In Centre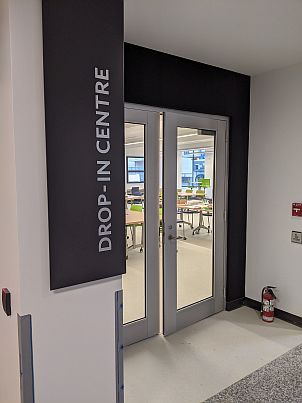 Please note: The Drop-In Centre is now virtual! You can sign up for the Drop-In Centre via Canvas (https://canvas.ubc.ca/enroll/8H8KTT). Drop-in centre sessions are scheduled directly in Canvas.
The Physics & Astronomy Drop-In Centre in located in room 112 of the Hebb building (2045 East Mall) (http://www.maps.ubc.ca/PROD/index_detail.php?show=y%2Cn%2Cn%2Cn%2Cn%2Cy&bldg2Search=n&locat1=656&locat2=). When open, the room is available for private and group study. At various times a TA will be present to help with your questions (see calendar).