Towards an Exoplanets Demographics Ladder
2023-02-16T16:00:00
2023-02-16T17:00:00
Speaker:
Dr. Jessie Christiansen (Harvard-Smithsonian Centre for Astrophysics)
Intended Audience:
Undergraduate
Local Contact:
Jess McIver (mciver@phas.ubc.ca) and Georg Rieger (rieger@phas.ubc.ca)
*All are welcome at this event!*
**Location change: this event is now being held in HENN 201**
Event Information:
Abstract:
The NASA Kepler mission has provided its final planet candidate catalogue, the K2 mission has contributed another four years' worth of data, and the NASA TESS mission has been churning out new planet discoveries at a rapid pace. The demographics of the exoplanet systems probed by these transiting exoplanet missions are complemented by the demographics probed by other techniques, including radial velocity, microlensing, and direct imaging. I will walk through the progress of the Kepler occurrence rate calculations, including some of the outstanding issues that are being tackled. I will present our new results from K2 and TESS, and outline how K2 and TESS will be able to push the stellar parameter space in which we can explore occurrence rates beyond that examined by Kepler. Finally, I will highlight some of the pieces of the larger demographics puzzle - occurrence rate results from the other techniques that probe different stellar and exoplanet regimes - and progress to be made working to join those pieces together.
Bio: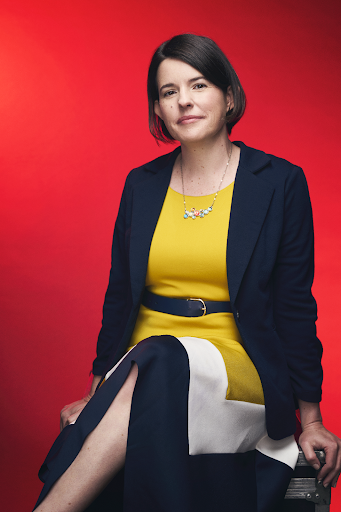 2002: Bachelor of Science (Advanced Studies) in physics and mathematics at Griffith University, Brisbane.
BSc first class honours in Astronomy at the Australian National University, Canberra.
2007: PhD at the University of New South Wales in 2007.
Postdoctoral Research Fellow at the Harvard-Smithsonian Centre for Astrophysics.
As a member of the Kepler Science Team, she won the NASA Group Achievement Award in 2010. She is involved in the planning for the upcoming NASA TESS mission, which will search the whole sky for the nearest planets to Earth. She won the 2018 NASA Exceptional Engineering Achievement Medal for her work on the Kepler planet sample.
Learn More:
See Jessie's TEDXTalk here
See Jessie's faculty webpage from the University of Southern Queensland here
See Jessie's webpage from the NASA Exoplanet Science Institute here
Add to Calendar
2023-02-16T16:00:00
2023-02-16T17:00:00
Towards an Exoplanets Demographics Ladder
Event Information:   Abstract: The NASA Kepler mission has provided its final planet candidate catalogue, the K2 mission has contributed another four years' worth of data, and the NASA TESS mission has been churning out new planet discoveries at a rapid pace. The demographics of the exoplanet systems probed by these transiting exoplanet missions are complemented by the demographics probed by other techniques, including radial velocity, microlensing, and direct imaging. I will walk through the progress of the Kepler occurrence rate calculations, including some of the outstanding issues that are being tackled. I will present our new results from K2 and TESS, and outline how K2 and TESS will be able to push the stellar parameter space in which we can explore occurrence rates beyond that examined by Kepler. Finally, I will highlight some of the pieces of the larger demographics puzzle - occurrence rate results from the other techniques that probe different stellar and exoplanet regimes - and progress to be made working to join those pieces together. Bio: 2002: Bachelor of Science (Advanced Studies) in physics and mathematics at Griffith University, Brisbane. BSc first class honours in Astronomy at the Australian National University, Canberra. 2007: PhD at the University of New South Wales in 2007. Postdoctoral Research Fellow at the Harvard-Smithsonian Centre for Astrophysics. As a member of the Kepler Science Team, she won the NASA Group Achievement Award in 2010. She is involved in the planning for the upcoming NASA TESS mission, which will search the whole sky for the nearest planets to Earth. She won the 2018 NASA Exceptional Engineering Achievement Medal for her work on the Kepler planet sample.   Learn More: See Jessie's TEDXTalk here See Jessie's faculty webpage from the University of Southern Queensland here See Jessie's webpage from the NASA Exoplanet Science Institute here
Event Location: HENN 201