Quantum devices and the frontier of many-body physics
2023-03-13T11:00:00
2023-03-13T12:00:00
Speaker:
Dr. Vir B. Bulchandani

Intended Audience:
Public
Local Contact:
Christina Zhou (headasst@phas.ubc.ca)
*All are welcome to this event!
Event Information:
Abstract:
I will make the case that new possibilities for the precise control and measurement of quantum devices have led to a quiet revolution in the way we think about physical systems, beyond the headline-grabbing promise of quantum computers. I will begin by explaining how present-day quantum devices, from systems of ultracold atoms to chains of superconducting qubits, have given a new impetus to the venerable theory of hydrodynamics, realizing regimes of non-equilibrium dynamics that were completely unanticipated even a few decades ago. I will then discuss how the age of highly controllable quantum devices calls for updated notions of "quantumness" of physical states. Traditionally, this tends to be quantified in terms of entanglement. I will argue that less well-studied notions of quantumness, such as quantum contextuality, are better suited for understanding how to prepare complicated quantum states and use them to accomplish classically difficult tasks.
Bio: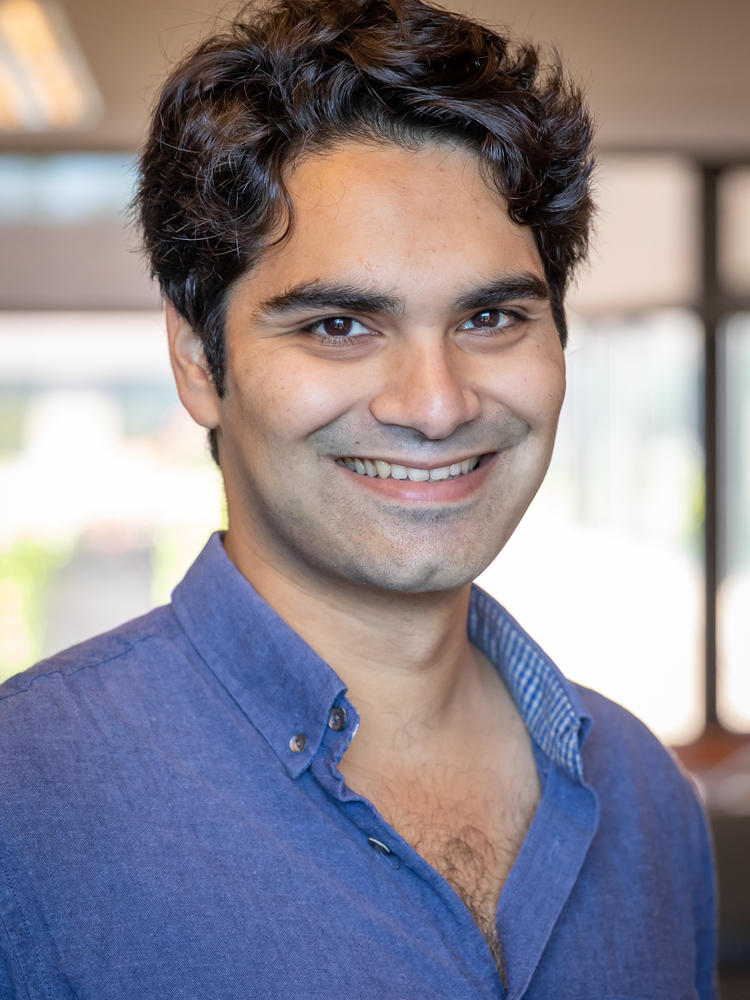 I am a theoretical physicist with broad interests in statistical physics and emergent phenomena, and a particular focus on how these concepts apply to quantum many-body systems.
At PCTS, I am exploring a cluster of interrelated questions around (i) delineating the boundary between chaos and integrability for many-body systems (ii) using quantum computational complexity as a probe for quantum dynamics (iii) classifying phases of matter by their quantum information content.
Learn More:
See Vir's Princeton webpage here
Add to Calendar
2023-03-13T11:00:00
2023-03-13T12:00:00
Quantum devices and the frontier of many-body physics
Event Information: Abstract: I will make the case that new possibilities for the precise control and measurement of quantum devices have led to a quiet revolution in the way we think about physical systems, beyond the headline-grabbing promise of quantum computers. I will begin by explaining how present-day quantum devices, from systems of ultracold atoms to chains of superconducting qubits, have given a new impetus to the venerable theory of hydrodynamics, realizing regimes of non-equilibrium dynamics that were completely unanticipated even a few decades ago. I will then discuss how the age of highly controllable quantum devices calls for updated notions of "quantumness" of physical states. Traditionally, this tends to be quantified in terms of entanglement. I will argue that less well-studied notions of quantumness, such as quantum contextuality, are better suited for understanding how to prepare complicated quantum states and use them to accomplish classically difficult tasks. Bio: I am a theoretical physicist with broad interests in statistical physics and emergent phenomena, and a particular focus on how these concepts apply to quantum many-body systems. At PCTS, I am exploring a cluster of interrelated questions around (i) delineating the boundary between chaos and integrability for many-body systems (ii) using quantum computational complexity as a probe for quantum dynamics (iii) classifying phases of matter by their quantum information content. Learn More: See Vir's Princeton webpage here  
Event Location: HENN 318