PhishTank
This page contains Phish messages that have been reported by users. If you see the phish you got here, it is not necessary to report it to us again.
Date: 9 March 2017 19:39:49 -0800
From: Blackboard Learn
Subject: RE: Hello: Important Newsfeed From Faculty!!!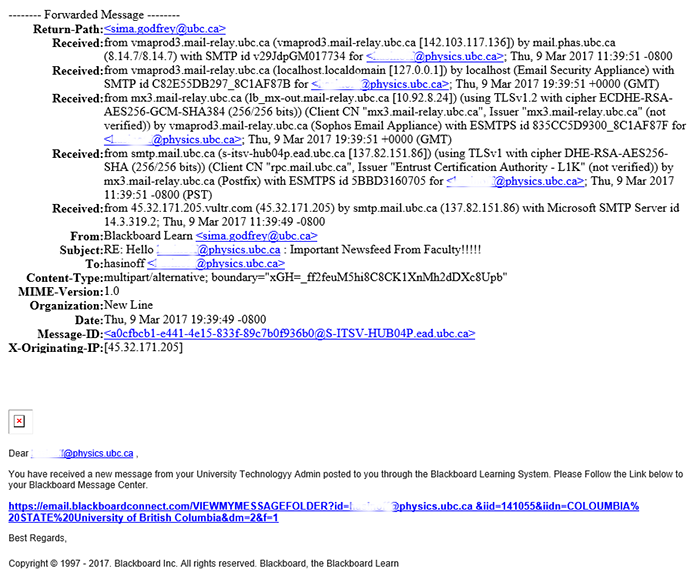 Date: 9 March 2017 14:46:46 +0100
From: UNIVERSITY OF BRITISH COLUMBIA
Subject: Important message.