Growth, size, and precision control
2023-09-28T16:00:00
2023-09-28T17:00:00
Speaker:
Suckjoon Jun (University of California, San Diego)
Intended Audience:
Undergraduate
Local Contact:
Contact: Georg Rieger (rieger@phas.ubc.ca)
*All are welcome to this event!
Event Information:
Abstract: 
Physicists aim to understand fundamental problems in nature by describing them quantitatively. This understanding often follows three steps: collecting (improved) data, providing a quantitative description with predictive ability, and identifying underlying mechanisms. Similarly, bacterial cell physiology in biology follows these steps. In this colloquium, I will discuss cell size control, using the extensively-studied bacterial organism, E. coli, as an example. We will explore what determines average cell size, how E. coli corrects size deviations, and our current understanding of the underlying processes.
Bio: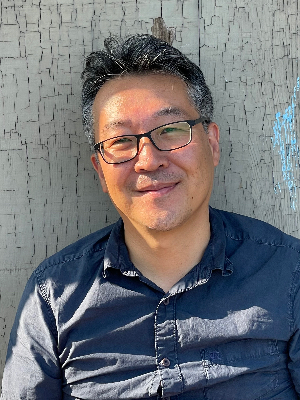 Suckjoon Jun was trained as a theoretical physicist and began his laboratory work as a Bauer Fellow at Harvard University in 2007. It was there that he transitioned to experimental quantitative biology. In 2012, he relocated his lab to UCSD, significantly contributing to the institution's reputation as a leading force in quantitative biology. His accolades include being named an Allen Distinguished Investigator (2013), a Pew Scholar (2013), and a Scialog Fellow (2015). Furthermore, he has been honored with the NSF CAREER award (2013), the Lattimer Award (2019), and the Michael and Kate Bárány Award from the Biophysical Society (2022).
2004 Ph.D - Simon Fraser University
2004 - 2007 Postdocs in the Netherlands and France
2007 - 2012 Bauer Fellow (Harvard)
2012 - present UCSD
 
Add to Calendar
2023-09-28T16:00:00
2023-09-28T17:00:00
Growth, size, and precision control
Event Information: Abstract: Physicists aim to understand fundamental problems in nature by describing them quantitatively. This understanding often follows three steps: collecting (improved) data, providing a quantitative description with predictive ability, and identifying underlying mechanisms. Similarly, bacterial cell physiology in biology follows these steps. In this colloquium, I will discuss cell size control, using the extensively-studied bacterial organism, E. coli, as an example. We will explore what determines average cell size, how E. coli corrects size deviations, and our current understanding of the underlying processes. Bio: Suckjoon Jun was trained as a theoretical physicist and began his laboratory work as a Bauer Fellow at Harvard University in 2007. It was there that he transitioned to experimental quantitative biology. In 2012, he relocated his lab to UCSD, significantly contributing to the institution's reputation as a leading force in quantitative biology. His accolades include being named an Allen Distinguished Investigator (2013), a Pew Scholar (2013), and a Scialog Fellow (2015). Furthermore, he has been honored with the NSF CAREER award (2013), the Lattimer Award (2019), and the Michael and Kate Bárány Award from the Biophysical Society (2022). 2004 Ph.D - Simon Fraser University2004 - 2007 Postdocs in the Netherlands and France2007 - 2012 Bauer Fellow (Harvard)2012 - present UCSD 
Event Location: HENN 202