Constructing a Pulsar Interstellar Medium Array
2023-10-16T16:00:00
2023-10-16T17:00:00
Speaker:
Dr. Michael Lam (SETI Institute)
Intended Audience:
Undergraduate
Local Contact:
Allison Man (aman@phas.ubc.ca)
Brett Gladman (gladman@astro.ubc.ca)
*All are welcome to this event!*
Event Information:
Abstract: 
Pulsar timing array (PTA) collaborations have recently reported evidence for the background of low-frequency gravitational waves using an array of rapidly rotating, highly stable radio pulsars distributed across the galaxy. These collaborations measured a correlated signal from these pulsars, and over time hope to extract even more information about the gravitational-wave spectrum and look for single sources of gravitational waves, all while measuring unique features along every Earth-pulsar arm of the detector. Since radio emission from the pulsars is affected by the intervening ionized plasma, we can measure correlated signatures from the interstellar medium and solar wind across many pulsars in a so-called pulsar interstellar medium array (PISMA). Along with additional measurements from pulsar scintillation and scattering observations, I will discuss how a PISMA can globally test models for turbulence in the interstellar medium, observe the dynamic solar wind, and more.
Bio: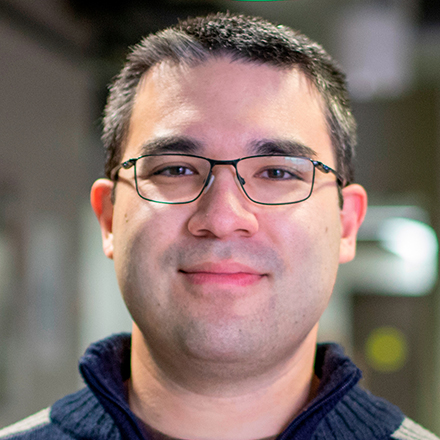 Michael Lam is a research scientist with the SETI Institute and a research assistant professor at the Rochester Institute of Technology (RIT). He completed his PhD from Cornell University working with the NANOGrav collaboration to use pulsar timing arrays as Galactic-scale detectors of gravitational waves. He was previously a postdoctoral fellow at West Virginia University and an assistant professor at RIT. He is currently the co-chair of the NANOGrav collaboration's Noise Budget and Cyber-Infrastructure Working Groups and serves as a member of its Management Team.
Learn More:
See Dr. Lam's SETI Institute webpage
Add to Calendar
2023-10-16T16:00:00
2023-10-16T17:00:00
Constructing a Pulsar Interstellar Medium Array
Event Information: Abstract:  Pulsar timing array (PTA) collaborations have recently reported evidence for the background of low-frequency gravitational waves using an array of rapidly rotating, highly stable radio pulsars distributed across the galaxy. These collaborations measured a correlated signal from these pulsars, and over time hope to extract even more information about the gravitational-wave spectrum and look for single sources of gravitational waves, all while measuring unique features along every Earth-pulsar arm of the detector. Since radio emission from the pulsars is affected by the intervening ionized plasma, we can measure correlated signatures from the interstellar medium and solar wind across many pulsars in a so-called pulsar interstellar medium array (PISMA). Along with additional measurements from pulsar scintillation and scattering observations, I will discuss how a PISMA can globally test models for turbulence in the interstellar medium, observe the dynamic solar wind, and more. Bio:  Michael Lam is a research scientist with the SETI Institute and a research assistant professor at the Rochester Institute of Technology (RIT). He completed his PhD from Cornell University working with the NANOGrav collaboration to use pulsar timing arrays as Galactic-scale detectors of gravitational waves. He was previously a postdoctoral fellow at West Virginia University and an assistant professor at RIT. He is currently the co-chair of the NANOGrav collaboration's Noise Budget and Cyber-Infrastructure Working Groups and serves as a member of its Management Team. Learn More: See Dr. Lam's SETI Institute webpage
Event Location: HENN 318