PHAS Imagine Day Event 2021
2021-09-07T11:00:00
2021-09-07T11:45:00
Intended Audience:
Undergraduate
Local Contact:
Kirsty Dickson (Undergraduate Program Coordinator)
Event Information: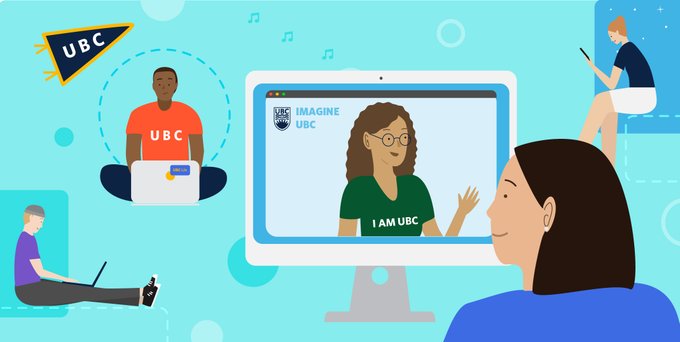 The department will be hosting an Imagine Day session for undergraduate students. PHAS academic advisors will introduce PHAS undergrad programs and share tips for planning your academic schedule and seeking job/research opportunities. PHAS alumni will share experiences from student clubs. The event will end with a live Q&A session with PHAS advisors.
Enroll now at https://canvas.ubc.ca/enroll/7RHM98. Course materials will be available online for a month, after which content will be migrated to a PHAS webpage.
Other Imagine Day information
Add to Calendar
2021-09-07T11:00:00
2021-09-07T11:45:00
PHAS Imagine Day Event 2021
Event Information: The department will be hosting an Imagine Day session for undergraduate students. PHAS academic advisors will introduce PHAS undergrad programs and share tips for planning your academic schedule and seeking job/research opportunities. PHAS alumni will share experiences from student clubs. The event will end with a live Q&A session with PHAS advisors. Enroll now at https://canvas.ubc.ca/enroll/7RHM98. Course materials will be available online for a month, after which content will be migrated to a PHAS webpage. Other Imagine Day information UBC Imagine Day website
Event Location: online