JWST's Distant Universe as Seen by CANUCS
2023-11-06T16:00:00
2023-11-06T17:00:00
Speaker:
Marcin Sawicki, Professor and Canada Research Chair (Saint Mary's University)
Intended Audience:
Undergraduate
Local Contact:
Alison Man (aman@phas.ubc.ca) and Brett Gladman (gladman@astro.ubc.ca) 
*All are welcome to this event!*
Event Information:
Abstract:

The James Webb Space Telescope has been the most anticipated astronomical observatory of the first part of the 21st century.  And it has not disappointed:  since the beginning of Webb's science operations just over a year ago, amazing new discoveries made by JWST have been shedding new light on our understanding of the Universe and its contents.

Having built of Webb's four science instruments, NIRISS, Canadians are fully engaged in this research, learning about the Universe from the era of Cosmic Dawn (when galaxies were first forming) through Cosmic Noon (when the Universe was bursting with star formation), through to the current cosmic epoch.  Along the way so far we have observed young galaxies getting assembled from their building blocks, found some of the first star clusters to have formed after the Big Bang, and saved cosmology as we know it from premature reports of its demise.

This talk will give an overview of how Canada came to be a key player in Webb and will describe some of the results to have come from CANUCS, which stands for "Canadian NIRISS Unbiased Cluster Survey" and which is — at 200 hours of Guaranteed Time Observations — the largest JWST program to observe the distant Universe behind massive, gravitationally-lensing galaxy clusters.   
 
Bio: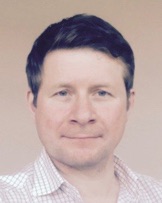 I am Canada Research Chair (Tier I) and Professor in the Department of Astronomy and Physics at Saint Mary's. I also serve as the (acting) Director of the Institute for Computational Astrophysics as reshape the Institute for coming decade. 
After an undergrad at McMaster University, I did my graduate work at the University of Toronto where I did some of the first work on photometric redshifts and the seminal work on galaxy physical property estimation using broadband SED fitting.
Between grad school and coming to Saint Mary's, I held an NSERC Post-Doctoral Fellowship at Caltech, was a Plaskett Fellow at NRC's Herzberg Institute of Astrophysics in Victoria, and Research Physicist at the University of California at Santa Barbara.  I came to Halifax in 2007 to take up a faculty position at Saint Mary's, was Chair of the Department in the mid-2010's, and was appointed Canada Research Chair in 2017.
While permanently based in Halifax, I have also held visiting positions at Kyoto University (2006-07), Tohoku University in Sendai (2011-12), NRC-Herzberg in Victoria (2019-20), and Kyoto University again (2021)
Learn More:
Browse his Faculty website here
Read this news article on Marcin from CBC Nova Scotia
Add to Calendar
2023-11-06T16:00:00
2023-11-06T17:00:00
JWST's Distant Universe as Seen by CANUCS
Event Information:   Abstract:The James Webb Space Telescope has been the most anticipated astronomical observatory of the first part of the 21st century.  And it has not disappointed:  since the beginning of Webb's science operations just over a year ago, amazing new discoveries made by JWST have been shedding new light on our understanding of the Universe and its contents.Having built of Webb's four science instruments, NIRISS, Canadians are fully engaged in this research, learning about the Universe from the era of Cosmic Dawn (when galaxies were first forming) through Cosmic Noon (when the Universe was bursting with star formation), through to the current cosmic epoch.  Along the way so far we have observed young galaxies getting assembled from their building blocks, found some of the first star clusters to have formed after the Big Bang, and saved cosmology as we know it from premature reports of its demise.This talk will give an overview of how Canada came to be a key player in Webb and will describe some of the results to have come from CANUCS, which stands for "Canadian NIRISS Unbiased Cluster Survey" and which is — at 200 hours of Guaranteed Time Observations — the largest JWST program to observe the distant Universe behind massive, gravitationally-lensing galaxy clusters.     Bio: I am Canada Research Chair (Tier I) and Professor in the Department of Astronomy and Physics at Saint Mary's. I also serve as the (acting) Director of the Institute for Computational Astrophysics as reshape the Institute for coming decade.  After an undergrad at McMaster University, I did my graduate work at the University of Toronto where I did some of the first work on photometric redshifts and the seminal work on galaxy physical property estimation using broadband SED fitting. Between grad school and coming to Saint Mary's, I held an NSERC Post-Doctoral Fellowship at Caltech, was a Plaskett Fellow at NRC's Herzberg Institute of Astrophysics in Victoria, and Research Physicist at the University of California at Santa Barbara.  I came to Halifax in 2007 to take up a faculty position at Saint Mary's, was Chair of the Department in the mid-2010's, and was appointed Canada Research Chair in 2017. While permanently based in Halifax, I have also held visiting positions at Kyoto University (2006-07), Tohoku University in Sendai (2011-12), NRC-Herzberg in Victoria (2019-20), and Kyoto University again (2021)   Learn More: Browse his Faculty website here Read this news article on Marcin from CBC Nova Scotia
Event Location: HENN 318