Different Angles on Accreting Supermassive Black Holes
2023-09-11T11:00:00
2023-09-11T12:00:00
Speaker:
Prof. Prajval Shastri (Raman Research Institute, India and International Centre for Radio Astronomy Research, Australia, https://prajvalshastri.wordpress.com)
Intended Audience:
Undergraduate
Local Contact:
Allison Man (aman@phas.ubc.ca)
*All are welcome to this in-person event!
Event Information:
About this Galaxy Seminar:
The fruits of using state-of-the-art technology in astrophysics research to unravel the unknown on a cosmic scale has meant that our understanding has leapt both wide and deep in more senses than one. In particular, the heftiest things we know, namely supermassive black holes, have emerged from being a mathematical construct a hundred years ago, to being understood as utterly common objects that inhabit every reasonably sized galaxy. Early evidence rested on the Sherlock-Holmes argument, but thanks to our wide and sharp eyes we have direct evidence for supermassive black holes today. 
In this talk I will review the phenomenology of accreting supermassive black holes and their jets. The understanding that has emerged from their systematics at multiple frequencies, combined with the results from computational simulations and connections with properties of their host galaxies and their evolution will be discussed.
Bio: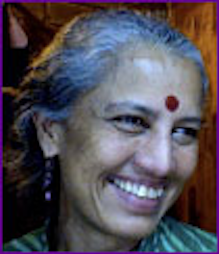 I have been an astrophysicist for nearly four decades.  My core research interest is the empirical investigation of giant black holes that are found in the centres of distant galaxies. I believe that nurturing learning environments pave the way towards  excellence. While acutely aware of my privilege of being paid to be fascinated by the universe, I am continually amazed that the amateur astronomers often stand out as the impassioned ones.
My science questions are focused on the  phenomenology of accreting supermassive black holes, and I gather and use data from telescopes that operate at radio, infrared, optical, ultraviolet, X-ray and gamma-ray frequencies. I also believe that science is for everyone and that public ownership of the scientific enterprise is necessary for a citizenry to become truly modern.
See Prajval Shastri's webpage here
Add to Calendar
2023-09-11T11:00:00
2023-09-11T12:00:00
Different Angles on Accreting Supermassive Black Holes
Event Information: About this Galaxy Seminar: The fruits of using state-of-the-art technology in astrophysics research to unravel the unknown on a cosmic scale has meant that our understanding has leapt both wide and deep in more senses than one. In particular, the heftiest things we know, namely supermassive black holes, have emerged from being a mathematical construct a hundred years ago, to being understood as utterly common objects that inhabit every reasonably sized galaxy. Early evidence rested on the Sherlock-Holmes argument, but thanks to our wide and sharp eyes we have direct evidence for supermassive black holes today.  In this talk I will review the phenomenology of accreting supermassive black holes and their jets. The understanding that has emerged from their systematics at multiple frequencies, combined with the results from computational simulations and connections with properties of their host galaxies and their evolution will be discussed. Bio: I have been an astrophysicist for nearly four decades.  My core research interest is the empirical investigation of giant black holes that are found in the centres of distant galaxies. I believe that nurturing learning environments pave the way towards  excellence. While acutely aware of my privilege of being paid to be fascinated by the universe, I am continually amazed that the amateur astronomers often stand out as the impassioned ones. My science questions are focused on the  phenomenology of accreting supermassive black holes, and I gather and use data from telescopes that operate at radio, infrared, optical, ultraviolet, X-ray and gamma-ray frequencies. I also believe that science is for everyone and that public ownership of the scientific enterprise is necessary for a citizenry to become truly modern. See Prajval Shastri's webpage here  
Event Location: HENN 318