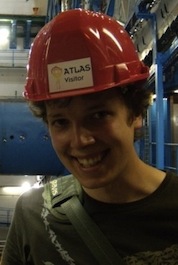 Alan Manning, MSc student ( mannin2@phas.ubc.ca )

BSc Physics, Carleton University, 2011

Research Interests: I am using a variety of solution and solid-state NMR techniques to characterize a new material made by the MacLachlan group at UBC chemistry. This material is a mesoporous glass and is interesting due to the chiral nematic structure of the pores. Possible uses for this glass include temperature/concentration-dependent sensors and enantioselective filters. NMR allows us to probe the behaviour of absorbed liquids and liquid crystals, assisting the development of novel applications of this material.
Other Interests: Outside the lab, I enjoy sailing, biking, swimming, having a brew or two with friends, and kicking back with a history book.