PHYS 348 -- Frontiers in Physics
Fall Term 2021
| | |
| --- | --- |
| Class: | Tuesdays & Thursdays 14:00-15:30, in person!! |
| Professor: | Janis McKenna |
| E-mail: | janis@physics.ubc.ca My email most often gets read and answered evenings between 10pm and 1am. |
| Office Hours: | Office Hours will be on Zoom: 4-5pm Wednesdays. Or by appointment. Zoom link is available inside Lecture 1 notes and in Canvas |
| Webpage: | http://www.physics.ubc.ca/~janis/Courses/348 (this is it) |
| CANVAS Learning Management System: | http://canvas.ubc.ca Login with your Campus Wide Login (CWL), then choose PHYS 348 Frontiers in Physics. |
| Text: | No textbook; notes will be handed out and electronic resources will be used. They will be posted in CANVAS |
This course will be done in a combination of lecture/seminar style and our goal is to develop research and communication skills, while exploring current "hot" research topics in physics/astronomy. We'll start off working on our scientific research literacy and effective scientific communications skills. Then the course will turn more seminar-style, as students collectively select a few interesting research topics to explore. Each student will choose two research topics. For one of these topics, you'll make an oral presentation to the class and write a scientific paper. For the other topic, you'll do a poster presentation (we'll have 3 poster session classes) and write a popular science style article.
By the end of the course, students should feel that they have the skills necessary to read and comprehend published scientific refereed research articles, give scientific presentations, write scientific reports and have experience with poster presentations, similar to those you may present at a scientific conference, or a progress/project report at a high tech firm. Students will have experience performing the background investigations and reviews scientists typically perform at the beginning of a research projects: students taking the PHYS 349 project, PHYS 449 thesis, co-op job projects, independant studies, MSc project will be well prepared to embark on research of their own. Students will have studied and reviewed two current (appropriate) physics or astronomy research topics of their choice, made an oral presentation and a poster presentation. Students will have written a short scientific review article and a newspaper/popular science style article on these research topics. Student participation is essential in all aspects of the course.
Majors students will be well prepared for PHYS 349/ASTR 349 - Directed Studies in Physics/Astronomy (Majors research project)
Honours students will be well-prepared for PHYS 449/ASTR449 - Honours Thesis (Honours research project)
All should find this to be useful preparation for your next career step.
Skills Development
We'll be spending most of September learning research skills, learning how to prepare our talks/presentations and how to write technical papers.
We'll develop research skills and use of library resources (including electronic resources and journals)

We will have one class on library research skills done at the UBC Library (in standard classtime), and will examine how to research a scientific topic.

Learn effective communication skills - Most physics graduates will go on to careers in industry, teaching or academia where we will write technical reports and/or scientific publications, and present our work in business meetings or at conferences. We will spend several classes on technical writing and scientific presentation skills and will examine how to write (and publish) a scientific paper.
Exploration of Current "HOT" Research Topics
One major goal of this course is to explore current, interesting physics and astronomy research.
The professor and one or two invited speakers will visit to give short talks on current research in a range of phys/astro fields, in industrial/applied physics, or academic research in physics/astronomy and closely related fields.
I'll be doing a few short classes on current research topics not covered by guests.
Check out the Physics and Astronomy Department Colloquia and take advantage of world experts whom we invite to visit our department to share their research with us. Students are always welcome to all these guest visitors colloquia and seminars (and to the coffee/tea and cookies preceeding each colloquium)
Each student will select two topics he/she wishes to research and share with the class.
Each student will write two term papers, and give an oral presentation and a poster presentation.
The class size is typically small enough for discussion - all students are expected to participate in discussions and critique/analyse readings
Student participation is crucial to this course: Students assess other's presentations and posters, and discuss readings. Students are required to email me in advance to explain any absences.
Grading

No Final Exam
20% 5 assignments, 4% each
3% Reading Quizzes (online in UBC Canvas)
15% Term Research Paper 1 (shorter review paper in form of an in-depth newspaper article)
20% Term Research Paper 2 (publication-style research review paper)
15% Poster Presentation
15% Seminar Presentation
7% Participation in discussions, and on quality of written feedback and assessments of your peers' presentations and posters.
5% Midterm Exam
The above grading scheme applies ONLY to students who have completed all four main course components: Both presentations, both papers. Any students who have not completed all four main components will fail the course, and their final mark will be the LOWER of: ( the calculated mark using the above scheme, or 47%) - whichever is lower. ie you cannot PASS this course if you omit any of the presentations or papers.)
UBC CANVAS
PHYS 348 in CANVAS Class and lecture materials, course handouts, assignments, schedules, class bulletin/discussion board, homework, your grades/progress, and other useful docs will all be in the new UBC CANVAS Learning Management System, as materials are available. Reading Quizzes will be done online in Canvas.
---
Student Presentations, Posters and Papers
The student seminars are a chance for you to investigate and share with your classmates two physics/astronomy research topics of your choice.
Each student seminar will tentatively be an 18-minute seminar-type presentation to the class, followed by 5-8 minutes discussion and questions. (I will adjust the exact times when I have final enrolment level) All students will participate in evaluations (marks) for all presentations - including your own! (Writing down your feedback -and assigning yourself a mark - for your own presentations will prove to be very helpful when you write your papers)
Your research papers will be will be based on your presentations.
The first paper will be a newspaper-style popular science article based on your poster presentation
The second paper will be a term paper done in the style of a publishable scientific review paper, based on your oral presentation.
The student presentations will take place in class starting at the beginning of October.
---
The assignments and supplemental material to help you with them are available in CANVAS for PHYS 348. Five assignments are to be done in hardcopy and handed in on the due dates.
Both papers must be submitted via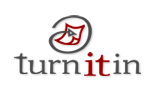 TurnItIn
At the beginning of the course, handouts and short papers and backgrounder information which will help you with the course material and the assignments. These reference materials will be available early in the term and will remain on the CANVAS site until the end of the course. Students are expected to read advance handouts in preparation for the following class.
---
General Resources, the UBC Library and Journals
Writing Resources
Please share other materials which you think may be of interest to the class
---
You're A Member of the Physics Community
As a senior in physics/astronomy, you should think about being a participant and a member in our national and international physics communities. Fortunately, both the Canadian and American national physics associations realize that the great developments and advances of the next few decades will be made by physicists who are now young students, just like you. So you may join these physics communities absolutely free of charge:
---
Present your work at a Conference
Your experience with poster and oral presentations in this PHYS 348 course prepares you to present at conferences/meetings.
Many of us have interesting results to present from a recent co-op workterm, from a summer research job, or research in your PHYS/ASTR 349/449 research thesis.

The following conferences/meetings are all student-friendly and encourage poster or short oral research presentations from students. Those of you who have co-op or summer work research are encouraged to participate. BE SURE TO FIRST GET AN OK FROM YOUR BOSS/SUPERVISOR if you would like to present work done in industry or within a research group.